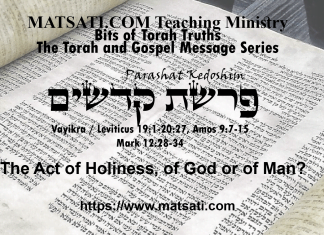 In the opening verses from Parashat Kedoshim we read the following, Vayikra / Leviticus 19:1-2, א וַיְדַבֵּר יְהוָֹה אֶל-מֹשֶׁה לֵּאמֹר: ב דַּבֵּר אֶל-כָּל-עֲדַת בְּנֵי-יִשְֹרָאֵל...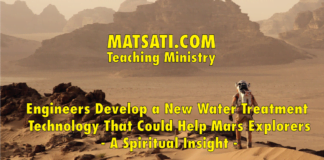 Some of the things we are not told in the excitement of colonizing Mars is about the number of problems associated with living on...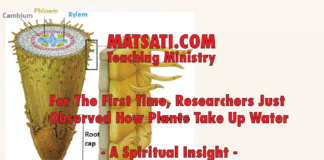 Scientists have recently reported on the ability to image water fluxes in cells at high temporal and spatial resolution for the first time...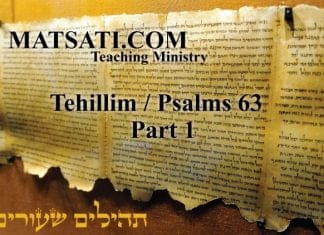 In this week's study from Tehillim / Psalms 63:1-11, the psalm opens saying, א   מִזְמוֹר לְדָוִד בִּהְיוֹתוֹ בְּמִדְבַּר יְהוּדָה:  A Psalm of David, when...
In this week's Torah Portion, Moses enumerates many laws that relate to topics of family relationships, interpersonal ethics, forbidden mixtures, and sexuality. We read...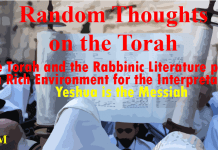 I have seen this written "There are no scriptures in the Torah that point to Yeshua as the Messiah."  This is a focus point of... Have you ever heard it said that "Our Father" is something Yeshua (Jesus) taught that is new and is only found in the New Testament (NT)? Studying the Scriptures, in reality, referring to the God of Heaven as "Ou... I received Tim Hegg's news letter this morning and at the end of the news letter he included the article titled "The Hope of the Gospel" (Some thoughts from the director), you can read the article, it is located here. While reading this... The question of the resurrection and how many days Yeshua was in the grave between his death on the cross and the resurrection day...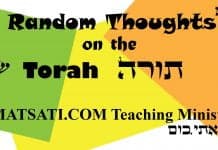 I recently obtained an English translation of The Dead Sea Scrolls from HarperCollins Publishers, 2005, and I found an interesting paragraph in the Damascus...
Bits of Torah Truths, Volume 4, Repentance Series Authored by Dr Duane D Miller PhD List Price: $26.65 6" x 9" (15.24 x 22.86...