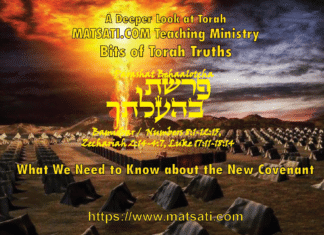 This week's Torah Portion, Parashat Behaalotcha, describes the seven golden lamps (8:1-4), the cleansing of the Levites for service, (8:5-22), when the Levites were...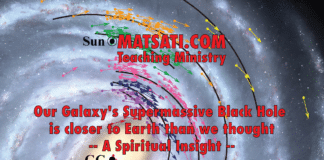 We had previously discussed the physics about black holes in other articles titled, "Ringing Black Hole Proves Einstein Right Again – A Spiritual Insight"...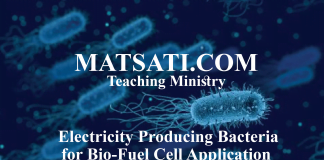 Watch Video here Recently I happened upon a news article discussing the topic "Electricity Producing Bacteria for Bio-Fuel Cell Application." The Article described the environmental... This week's study is from Tehillim / Psalms 35:1-28, the opening verses states א לְדָוִד | רִיבָה יְהֹוָה אֶת-יְרִיבַי לְחַם אֶת-לֹחֲמָי: ב הַחֲזֵק...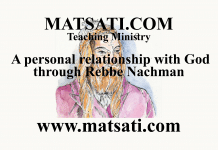 Did you know Chassidic Judaism teaches of a mystical internalization and personalization of a relationship with God through an intermediary?  Does this sound familiar? ... Matthew 28:18-20 28:18 And Jesus came up and spoke to them, saying, 'All authority has been given to Me in heaven and on earth.  28:19...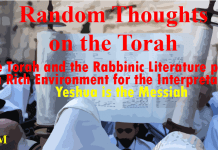 I have seen this written "There are no scriptures in the Torah that point to Yeshua as the Messiah."  This is a focus point of...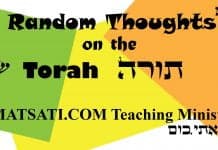 I recently obtained an English translation of The Dead Sea Scrolls from HarperCollins Publishers, 2005, and I found an interesting paragraph in the Damascus... Tehilim / Psalms 25 1 Unto thee, O LORD, do I lift up my soul. 2 O my God, I trust in thee let me not be ashamed, let not mine enemies triumph over me. 3 Yea, let none that wait on thee be ashamed let them be ashamed which transgress wi...
Bits of Torah Truths, Volume 4, Repentance Series Authored by Dr Duane D Miller PhD List Price: $26.65 6" x 9" (15.24 x 22.86...