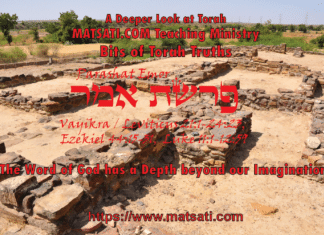 In this week's Torah portion we read about the regulations concerning the Priests (Vayikra / Leviticus 21), the regulations on who is approved to...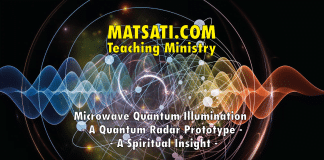 Physicists at the Institute of Science and Technology Austria (IST Austria) have developed a new prototype radar that uses quantum entanglement as a method...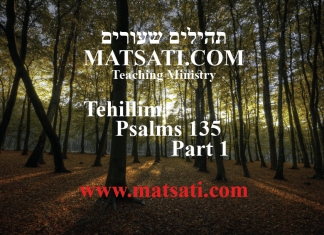 https://www.youtube.com/watch?v=alLYa9yGf7k&feature=youtu.be In this week's study from Tehillim / Psalms 135:1-21, the psalm opens saying, א הַלְלוּיָהּ | הַלְלוּ אֶת-שֵׁם יְהֹוָה הַלְלוּ עַבְדֵי יְהֹוָה: ב שֶׁעֹמְדִים... Matthew 28:18-20 28:18 And Jesus came up and spoke to them, saying, 'All authority has been given to Me in heaven and on earth.  28:19...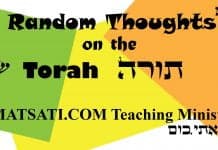 I recently obtained an English translation of The Dead Sea Scrolls from HarperCollins Publishers, 2005, and I found an interesting paragraph in the Damascus...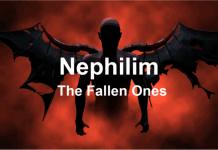 Recently I have had quite a few discussions on the topic of the nephilim mentioned in the Torah in Bereshit / Genesis chapter 6. Below is a short comparison of the Hebrew (Masoretic text) and Aramaic (Targum Onkelos) of the Scripture vers... Have you ever heard it said that "Our Father" is something Yeshua (Jesus) taught that is new and is only found in the New Testament (NT)? Studying the Scriptures, in reality, referring to the God of Heaven as "Ou... The question of the resurrection and how many days Yeshua was in the grave between his death on the cross and the resurrection day...
Bits of Torah Truths, Volume 4, Repentance Series Authored by Dr Duane D Miller PhD List Price: $26.65 6" x 9" (15.24 x 22.86...