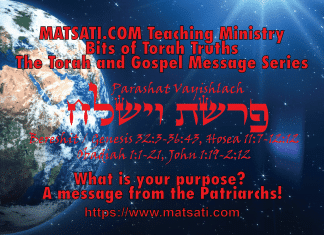 In this week's Torah Portion, we read how Jacob was called to return to the Promised Land, and he sent messengers ahead of him...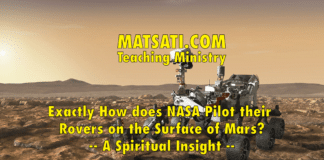 NASA's next generation Mars rover is called "Perseverance" and is slated to arrive on the surface of Mars by February of 2021. Mars...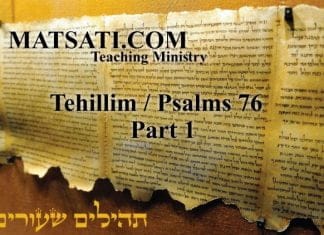 In this week's study from Tehillim / Psalms 76:1-12, the psalm opens א  לַמְנַצֵּחַ בִּנְגִינֹת מִזְמוֹר לְאָסָף שִׁיר:  For the choir director; on stringed...
In this week's study from Tehillim / Psalms 114:1-8, the psalm opens saying, א בְּצֵאת יִשְֹרָאֵל מִמִּצְרָיִם בֵּית יַעֲקֹב מֵעַם לֹעֵז: 114:1...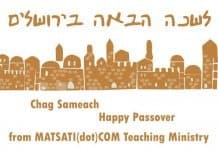 Shalom Everyone, Nisan 5776: Happy Passover Chag Sameach from MATSATI(dot)COM Teaching Ministry. Passover Greetings in the name of the name our Risen Master. The festival of Passover... Have you ever heard it said that "Our Father" is something Yeshua (Jesus) taught that is new and is only found in the New Testament (NT)? Studying the Scriptures, in reality, referring to the God of Heaven as "Ou... Tehilim / Psalms 25 1 Unto thee, O LORD, do I lift up my soul. 2 O my God, I trust in thee let me not be ashamed, let not mine enemies triumph over me. 3 Yea, let none that wait on thee be ashamed let them be ashamed which transgress wi... The question occasionally comes up "Does Elohim refer to more than one in the Hebrew Bible?" The root of the question comes from sefer Bereshit / Genesis 1:26 which says Then God said, "Let Us make man in Our image, according to ...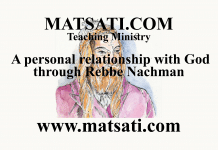 Did you know Chassidic Judaism teaches of a mystical internalization and personalization of a relationship with God through an intermediary?  Does this sound familiar? ...
Bits of Torah Truths, Volume 4, Repentance Series Authored by Dr Duane D Miller PhD List Price: $26.65 6" x 9" (15.24 x 22.86...