 This weeks reading is for Chol HaMoed Sukkot (Shemot / Exodus 33:12-34:26) and is taken from the end of Parashat Ki Tisa (Shemot /...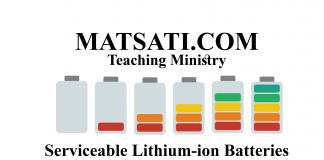 Watch Video here Recently I read an article concerning lithium-ion batteries and the issue of environmental protection.  If one of the battery cells or components...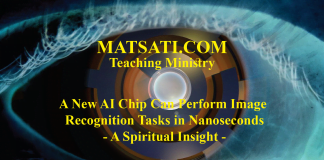 Watch Video Here A new type of artificial eye has been developed for the purpose of image processing....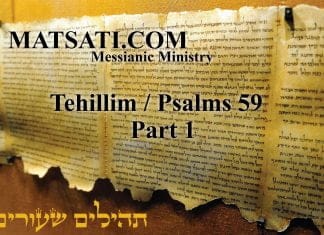 This week's study is from Tehillim / Psalms 59:1-17, the psalm opens saying, א   לַמְנַצֵּחַ אַל-תַּשְׁחֵת לְדָוִד מִכְתָּם בִּשְׁלֹחַ שָׁאוּל וַיִּשְׁמְרוּ אֶת-הַבַּיִת לַהֲמִיתוֹ:  For... Question:  "Did the men Bezalel and Oholiab have skills in these trades prior to this text or only after God filled them with the... After the death, burial, and bodily resurrection of Yeshua, the disciples became disheartened, and turned back to their previous occupation fishing. While fishing Yeshua stood upon the sea shore, Peter realizing that it was the Lord, jumped i... Recently, while reading through my Bible about the story of the woman with the issue of blood that Yeshua healed, in Luke 8:34-48, there was something about the Hebrew text that caught my attention. Luke 8:43 says th... Recently, while listening to the mid-week Torah study on September 1, 2010, I saw some comments that were made during the study that bring into question the Messianic Movement and the motivation behind those who are part of the Messinaic Move... The question of the resurrection and how many days Yeshua was in the grave between his death on the cross and the resurrection day...
Bits of Torah Truths, Volume 4, Repentance Series Authored by Dr Duane D Miller PhD List Price: $26.65 6" x 9" (15.24 x 22.86...