 This weeks reading is from Parsahat Nasso (Bamidbar / Numbers 4:21-7:89). the Lord speaks to Moshe telling him to number the sons of Gershon...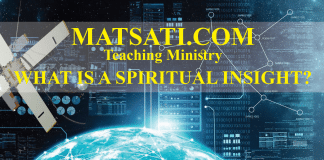 Religion affects everything in our lives from the nature of reality, what we believe to be true, to moral and ethical behaviors. There is...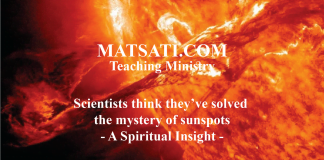 Watch Video here Scientists believe they have solved the mystery of sunspots. The researchers say that studying the sun began a century ago with...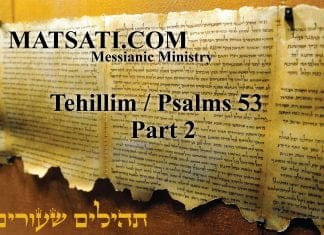 This week's study is from Tehillim / Psalms 53:1-6, the psalm opens saying, א לַמְנַצֵּחַ עַל-מָחֲלַת מַשְֹכִּיל לְדָוִד: For the choir director; according...
Watch Video Here Recently, researchers have developed a nanobio-hybrid organism that is capable of using carbon dioxide (CO2) and nitrogen (N2) from the air to... Recently, while reading through my Bible about the story of the woman with the issue of blood that Yeshua healed, in Luke 8:34-48, there was something about the Hebrew text that caught my attention. Luke 8:43 says th...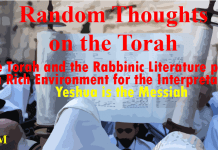 I have seen this written "There are no scriptures in the Torah that point to Yeshua as the Messiah."  This is a focus point of...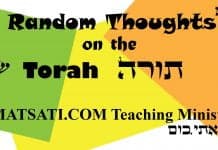 I recently obtained an English translation of The Dead Sea Scrolls from HarperCollins Publishers, 2005, and I found an interesting paragraph in the Damascus... After the death, burial, and bodily resurrection of Yeshua, the disciples became disheartened, and turned back to their previous occupation fishing. While fishing Yeshua stood upon the sea shore, Peter realizing that it was the Lord, jumped i...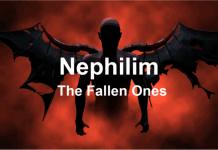 Recently I have had quite a few discussions on the topic of the nephilim mentioned in the Torah in Bereshit / Genesis chapter 6. Below is a short comparison of the Hebrew (Masoretic text) and Aramaic (Targum Onkelos) of the Scripture vers...
Bits of Torah Truths, Volume 4, Repentance Series Authored by Dr Duane D Miller PhD List Price: $26.65 6" x 9" (15.24 x 22.86...