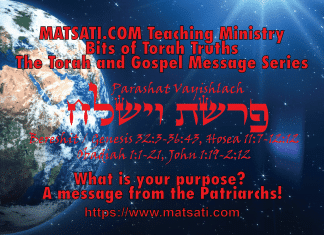 In this week's Torah Portion, we read how Jacob was called to return to the Promised Land, and he sent messengers ahead of him...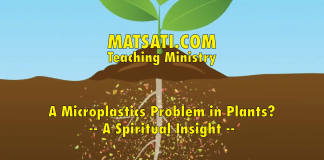 We had discussed the topic of microplastics before (Previous article) and the corresponding environmental problems with plastic accumulation. Scientists are scrambling to understand how...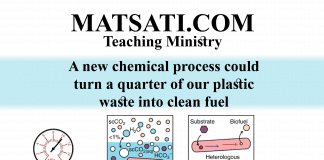 Watch Video here There is a brand new publication (2019) titled "Use of Supercritical Water for the Liquefaction of Polypropylene into Oil" that details a...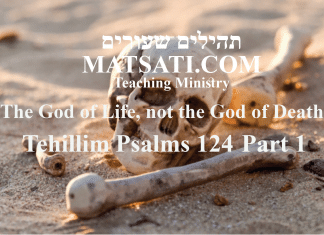 https://www.youtube.com/watch?v=DzDwZmbETks&feature=youtu.be In this week's study from Tehillim / Psalms 124:1-8, the psalm opens saying א שִׁיר הַמַּעֲלוֹת לְדָוִד לוּלֵי יְהֹוָה שֶׁהָיָה לָנוּ יֹאמַר-נָא יִשְֹרָאֵל: A...
The narrative in this week's Torah portion lays out a very important principle about having faith and being saved. Parashat Chukat opens with the...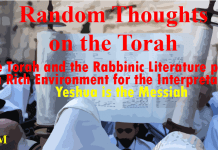 I have seen this written "There are no scriptures in the Torah that point to Yeshua as the Messiah."  This is a focus point of... After the death, burial, and bodily resurrection of Yeshua, the disciples became disheartened, and turned back to their previous occupation fishing. While fishing Yeshua stood upon the sea shore, Peter realizing that it was the Lord, jumped i...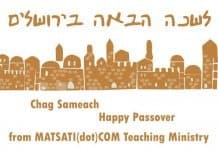 Shalom Everyone, Nisan 5776: Happy Passover Chag Sameach from MATSATI(dot)COM Teaching Ministry. Passover Greetings in the name of the name our Risen Master. The festival of Passover... The question of the resurrection and how many days Yeshua was in the grave between his death on the cross and the resurrection day...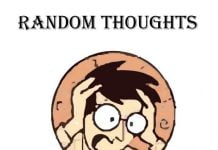 The past several decades, we have seen a dramatic decline in doctrinal and biblical preaching, and most significantly there has been an increase in...
Bits of Torah Truths, Volume 4, Repentance Series Authored by Dr Duane D Miller PhD List Price: $26.65 6" x 9" (15.24 x 22.86...