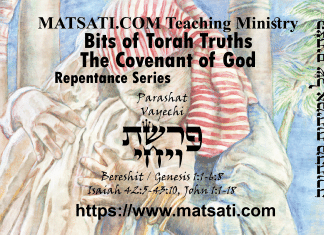 In this week's Torah portion, Parashat Vayechi, we read the following, Bereshit / Genesis 50:15 When Joseph's brothers saw that their father was dead,...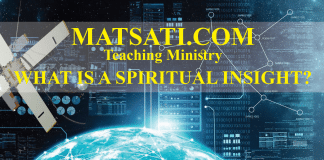 Religion affects everything in our lives from the nature of reality, what we believe to be true, to moral and ethical behaviors....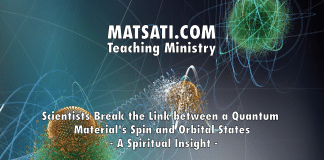 The electron (e-) is a subatomic particle, whose electric charge is (-1). Electrons are generally thought to be elementary particles because they...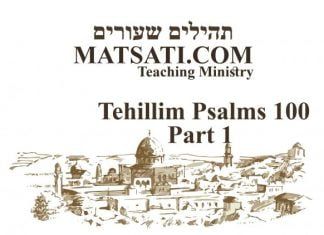 In this week's study from Tehillim / Psalms 100:1-5, the Psalm opens saying, א   מִזְמוֹר לְתוֹדָה הָרִיעוּ לַיהֹוָה כָּל-הָאָרֶץ:  A Psalm for Thanksgiving. 100:1...
Watch Video Here A mollusk is the second largest phylum of invertebrate animals. As an invertebrate, a mollusk is a large phylum which includes snails,... The question of the resurrection and how many days Yeshua was in the grave between his death on the cross and the resurrection day... Recently, while reading through my Bible about the story of the woman with the issue of blood that Yeshua healed, in Luke 8:34-48, there was something about the Hebrew text that caught my attention. Luke 8:43 says th... Have you ever heard it said that "Our Father" is something Yeshua (Jesus) taught that is new and is only found in the New Testament (NT)? Studying the Scriptures, in reality, referring to the God of Heaven as "Ou... The question occasionally comes up "Does Elohim refer to more than one in the Hebrew Bible?" The root of the question comes from sefer Bereshit / Genesis 1:26 which says Then God said, "Let Us make man in Our image, according to ... After the death, burial, and bodily resurrection of Yeshua, the disciples became disheartened, and turned back to their previous occupation fishing. While fishing Yeshua stood upon the sea shore, Peter realizing that it was the Lord, jumped i...
Bits of Torah Truths, Volume 4, Repentance Series Authored by Dr Duane D Miller PhD List Price: $26.65 6" x 9" (15.24 x 22.86...