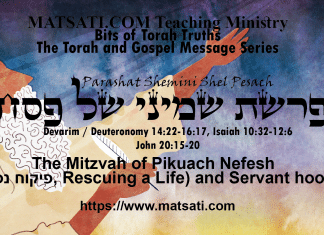 Watch Video Here The reading for this week is from Devarim / Deuteronomy 14:22-16:17 and speaks about being freed from slavery, being set free from...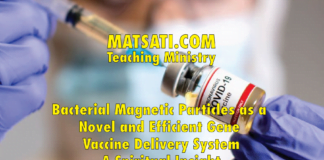 As everyone knows, DNA vaccination was recently decided upon as the chosen method for eliciting antigen-specific immunity for COVID-19. This is not a new...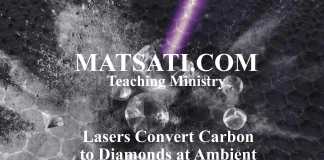 Watch Video Here Researchers have discovered a new phase of solid carbon they call "Q-carbon" which is a distinct phase of carbon different from graphite...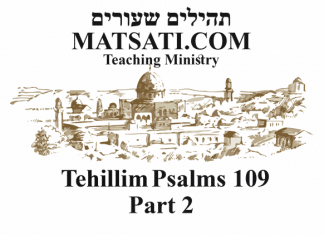 In this week's study from Tehillim / Psalms 109:1-31, the Psalm opens saying, א לַמְנַצֵּחַ לְדָוִד מִזְמוֹר אֱלֹהֵי תְהִלָּתִי אַל-תֶּחֱרַשׁ: ב כִּי פִי...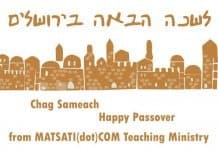 Shalom Everyone, Nisan 5776: Happy Passover Chag Sameach from MATSATI(dot)COM Teaching Ministry. Passover Greetings in the name of the name our Risen Master. The festival of Passover... The question of the resurrection and how many days Yeshua was in the grave between his death on the cross and the resurrection day... The question occasionally comes up "Does Elohim refer to more than one in the Hebrew Bible?" The root of the question comes from sefer Bereshit / Genesis 1:26 which says Then God said, "Let Us make man in Our image, according to ... After the death, burial, and bodily resurrection of Yeshua, the disciples became disheartened, and turned back to their previous occupation fishing. While fishing Yeshua stood upon the sea shore, Peter realizing that it was the Lord, jumped i... Tehilim / Psalms 25 1 Unto thee, O LORD, do I lift up my soul. 2 O my God, I trust in thee let me not be ashamed, let not mine enemies triumph over me. 3 Yea, let none that wait on thee be ashamed let them be ashamed which transgress wi...
Bits of Torah Truths, Volume 4, Repentance Series Authored by Dr Duane D Miller PhD List Price: $26.65 6" x 9" (15.24 x 22.86...