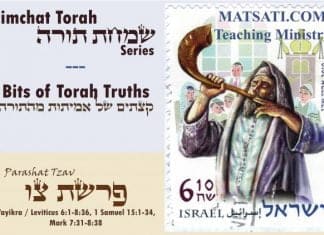 Today, we often hear the terms "Old Testament" and "New Testament," but few people truly realize the meaning of these words, the underlying theologies...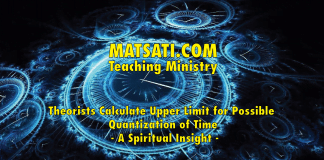 The idea being put forward here is that if time may be described by a fundamental process as opposed to simply a coordinate, it...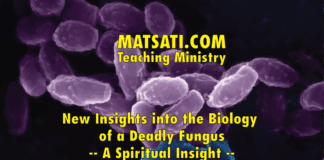 Researches from the University of Massachusetts Amherst have recently published their work on the biological mechanism of chytrid fungus which is responsible for a...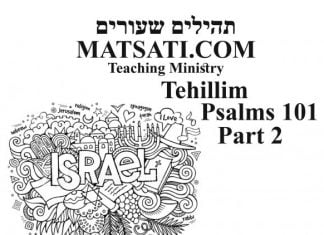 In this week's study from Tehillim / Psalms 101:1-8, the Psalm opens saying, א לְדָוִד מִזְמוֹר חֶסֶד-וּמִשְׁפָּט אָשִׁירָה לְךָ יְהֹוָה אֲזַמֵּרָה: A...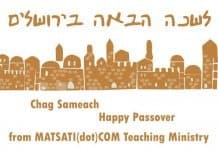 Shalom Everyone, Nisan 5776: Happy Passover Chag Sameach from MATSATI(dot)COM Teaching Ministry. Passover Greetings in the name of the name our Risen Master. The festival of Passover... Thoughts about Textual criticism and the issue of manuscript reliability of the Greek text. Recently someone had asked me about the issue of manuscript reliability and whether I could shed some light upon the topic. I am not an authori... Recently, while reading through my Bible about the story of the woman with the issue of blood that Yeshua healed, in Luke 8:34-48, there was something about the Hebrew text that caught my attention. Luke 8:43 says th... Question:  "Did the men Bezalel and Oholiab have skills in these trades prior to this text or only after God filled them with the...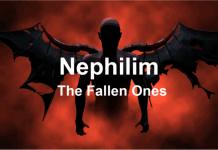 Recently I have had quite a few discussions on the topic of the nephilim mentioned in the Torah in Bereshit / Genesis chapter 6. Below is a short comparison of the Hebrew (Masoretic text) and Aramaic (Targum Onkelos) of the Scripture vers...
Bits of Torah Truths, Volume 4, Repentance Series Authored by Dr Duane D Miller PhD List Price: $26.65 6" x 9" (15.24 x 22.86...