[vc_row][vc_column width="1/1″]
[/vc_column][/vc_row][vc_row el_class="td-ss-row"][vc_column width="2/3″]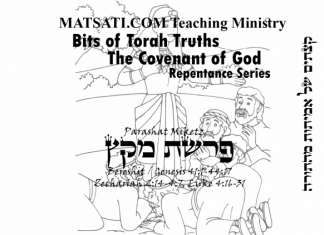 Most people who believe in the Lord God of Israel and in Yeshua His Messiah want to grow spiritually.  Coupled with spiritual growth is...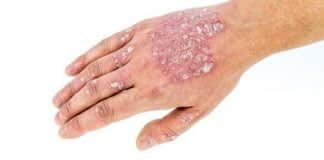 Psychosis is A mental disorder characterized by a disconnection from reality. What this study teaches us is how our perception of reality can effect...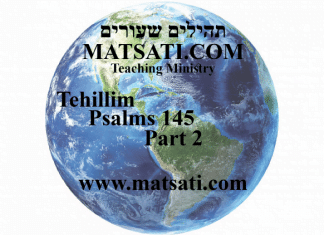 https://www.youtube.com/watch?v=Fg-6ndYtGks&feature=youtu.be In this week's study from Tehillim / Psalms 145:1-21, the psalm opens saying, א תְּהִלָּה לְדָוִד אֲרוֹמִמְךָ אֱלוֹהַי הַמֶּלֶךְ וַאֲבָרֲכָה שִׁמְךָ לְעוֹלָם וָעֶד: ב...
[/vc_column][vc_column width="1/3″][td_block_social_counter custom_title="STAY CONNECTED" facebook="MatsatiTeachingMinistry" twitter="MATSATI" youtube="MATSATI" style="style4 td-social-colored" googleplus="+DrDuaneDMiller"]
In this week's reading from Parashat VaYakhel (Shemot / Exodus 35:1-38:20) Moshe assembled the entire congregation of Yisrael and said אֲלֵהֶם אֵלֶּה הַדְּבָרִים אֲשֶׁר-צִוָּה יְהוָֹה לַעֲ...
[/vc_column][/vc_row][vc_row][vc_column width="2/3″]
Recently, while listening to the mid-week Torah study on September 1, 2010, I saw some comments that were made during the study that bring into question the Messianic Movement and the motivation behind those who are part of the Messinaic Move...
Tehilim / Psalms 25 1 Unto thee, O LORD, do I lift up my soul. 2 O my God, I trust in thee let me not be ashamed, let not mine enemies triumph over me. 3 Yea, let none that wait on thee be ashamed let them be ashamed which transgress wi...
The question occasionally comes up "Does Elohim refer to more than one in the Hebrew Bible?" The root of the question comes from sefer Bereshit / Genesis 1:26 which says Then God said, "Let Us make man in Our image, according to ...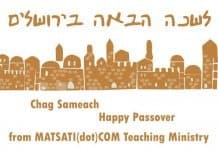 Shalom Everyone, Nisan 5776: Happy Passover Chag Sameach from MATSATI(dot)COM Teaching Ministry. Passover Greetings in the name of the name our Risen Master. The festival of Passover...
The question of the resurrection and how many days Yeshua was in the grave between his death on the cross and the resurrection day...
[/vc_column][vc_column width="1/3″]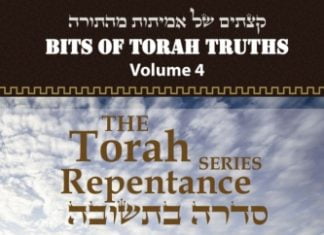 Bits of Torah Truths, Volume 4, Repentance Series Authored by Dr Duane D Miller PhD List Price: $26.65 6" x 9" (15.24 x 22.86...
[/vc_column][/vc_row][vc_row][vc_column width="1/1″][/vc_column][/vc_row][vc_row][vc_column width="1/3″]
[/vc_column][/vc_row]