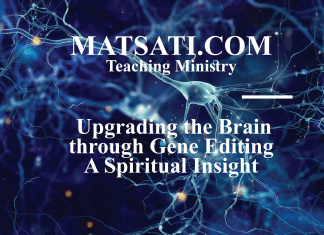 Watch Video here Last year there was a paper published tilted "Virus-Mediated Genome Editing via Homology-Directed Repair in Mitotic and Postmitotic Cells in Mammalian Brain."...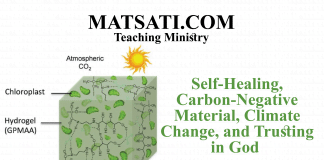 Researchers and Engineers have been looking for new inspiring ways to solve problems using biology as the ultimate design guide. I recently read an...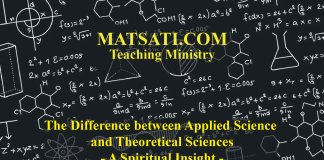 The "applied science" is the application of the fundamentals: mathematics, chemistry, physics, the existing scientific knowledge to practical applications for the development of technology...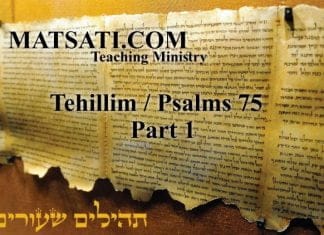 In this week's study from Tehillim / Psalms 75:1-9, the psalm opens saying, א   לַמְנַצֵּחַ אַל-תַּשְׁחֵת מִזְמוֹר לְאָסָף שִׁיר:  For the choir director; set...
This week's reading is from Parashat Emor (Vayikra / Leviticus 21:1-24:23) the Lord told Moshe to speak to the Cohanim about the sons of Aharon to be careful not to defile themselves by touching a dead person among his people.&nb...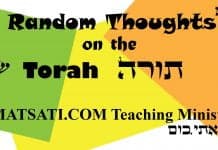 I recently obtained an English translation of The Dead Sea Scrolls from HarperCollins Publishers, 2005, and I found an interesting paragraph in the Damascus... Question:  "Did the men Bezalel and Oholiab have skills in these trades prior to this text or only after God filled them with the...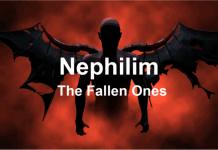 Recently I have had quite a few discussions on the topic of the nephilim mentioned in the Torah in Bereshit / Genesis chapter 6. Below is a short comparison of the Hebrew (Masoretic text) and Aramaic (Targum Onkelos) of the Scripture vers... I received Tim Hegg's news letter this morning and at the end of the news letter he included the article titled "The Hope of the Gospel" (Some thoughts from the director), you can read the article, it is located here. While reading this...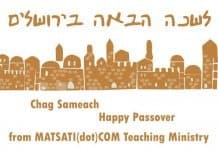 Shalom Everyone, Nisan 5776: Happy Passover Chag Sameach from MATSATI(dot)COM Teaching Ministry. Passover Greetings in the name of the name our Risen Master. The festival of Passover...
Bits of Torah Truths, Volume 4, Repentance Series Authored by Dr Duane D Miller PhD List Price: $26.65 6" x 9" (15.24 x 22.86...