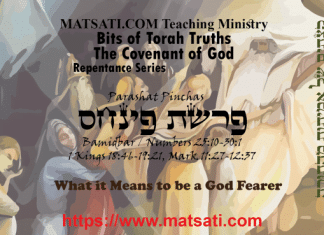 https://www.youtube.com/watch?v=rTV2BHInPTg&feature=youtu.beIn this weeks reading following the sin of Israel at Baal Peor, we read the following, א וַיְהִי אַחֲרֵי הַמַּגֵּפָה פ וַיֹּאמֶר יְהוָֹה אֶל-מֹשֶׁה...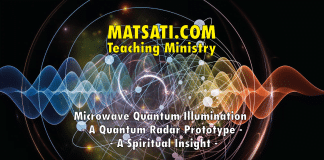 Physicists at the Institute of Science and Technology Austria (IST Austria) have developed a new prototype radar that uses quantum entanglement as a method...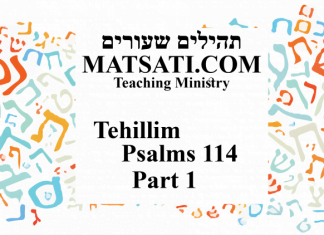 In this week's study from Tehillim / Psalms 114:1-8, the psalm opens saying, א בְּצֵאת יִשְֹרָאֵל מִמִּצְרָיִם בֵּית יַעֲקֹב מֵעַם לֹעֵז: 114:1 When Israel...
In this week's study from Tehillim / Psalms 75:1-9, the psalm opens saying, א   לַמְנַצֵּחַ אַל-תַּשְׁחֵת מִזְמוֹר לְאָסָף שִׁיר:  For the choir director; set... Question:  "Did the men Bezalel and Oholiab have skills in these trades prior to this text or only after God filled them with the...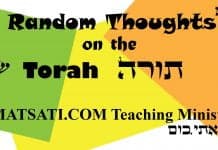 I recently obtained an English translation of The Dead Sea Scrolls from HarperCollins Publishers, 2005, and I found an interesting paragraph in the Damascus... After the death, burial, and bodily resurrection of Yeshua, the disciples became disheartened, and turned back to their previous occupation fishing. While fishing Yeshua stood upon the sea shore, Peter realizing that it was the Lord, jumped i... Thoughts about Textual criticism and the issue of manuscript reliability of the Greek text. Recently someone had asked me about the issue of manuscript reliability and whether I could shed some light upon the topic. I am not an authori...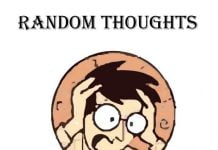 The past several decades, we have seen a dramatic decline in doctrinal and biblical preaching, and most significantly there has been an increase in...
Bits of Torah Truths, Volume 4, Repentance Series Authored by Dr Duane D Miller PhDList Price: $26.65 6" x 9" (15.24 x 22.86...