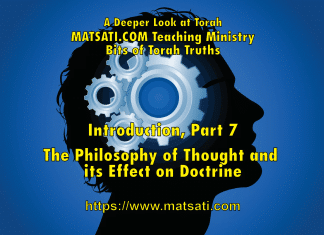 The word Philosophy (from Greek: φιλοσοφία, philosophia) means the "love of wisdom" and is the study of general and fundamental questions about existence, knowledge,...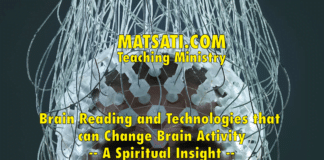 There are a number of universities and companies working in new technology for reading the brain and/or having the capability to change brain activity.... This week's study is from Tehillim / Psalms 29:1-11, David opens saying א מִזְמוֹר לְדָוִד הָבוּ לַיהֹוָה בְּנֵי אֵלִים הָבוּ לַיהֹוָה כָּבוֹד וָעֹז: A...
Parashat Vayikra has us looking at the opening five chapters of the book of Leviticus.  Reading through these Scriptures, we are given the basic... Thoughts about Textual criticism and the issue of manuscript reliability of the Greek text. Recently someone had asked me about the issue of manuscript reliability and whether I could shed some light upon the topic. I am not an authori...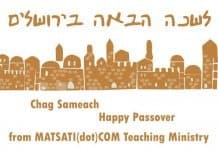 Shalom Everyone, Nisan 5776: Happy Passover Chag Sameach from MATSATI(dot)COM Teaching Ministry. Passover Greetings in the name of the name our Risen Master. The festival of Passover... Recently, while reading through my Bible about the story of the woman with the issue of blood that Yeshua healed, in Luke 8:34-48, there was something about the Hebrew text that caught my attention. Luke 8:43 says th... Matthew 28:18-20 28:18 And Jesus came up and spoke to them, saying, 'All authority has been given to Me in heaven and on earth.  28:19...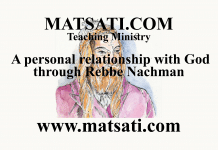 Did you know Chassidic Judaism teaches of a mystical internalization and personalization of a relationship with God through an intermediary?  Does this sound familiar? ...
Bits of Torah Truths, Volume 4, Repentance Series Authored by Dr Duane D Miller PhD List Price: $26.65 6" x 9" (15.24 x 22.86...