 In this weeks reading from Parashat Shemini (Vayikra / Leviticus 9:1-11:47) Scripture states on the eighth day Moshe called Aaron and his sons and...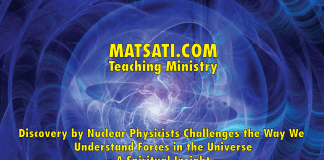 Scientists have recently discovered the symmetry that is believed to exist at the core of atoms is not as fundamental as once...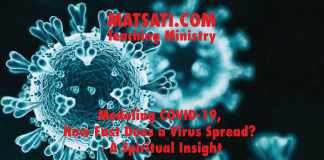 An important dynamical process in biology is the growth of organisms and populations of organisms (i.e.bacterial growth). When studying and modeling living... This week's study is from Tehillim / Psalms 2: 1-12. The Psalm begins by asking the question לָמָּה רָגְשׁוּ גוֹיִם וּלְאֻמִּים יֶהְגוּ-רִיק: 2:1 Why are the nations in an uproar And the peoples devi...
This weeks reading is from Parashat Tetzave (Shemot / Exodus 27:20-30:10), Moshe describes how the priestly garments are to be constructed. We are told... I received Tim Hegg's news letter this morning and at the end of the news letter he included the article titled "The Hope of the Gospel" (Some thoughts from the director), you can read the article, it is located here. While reading this... The question of the resurrection and how many days Yeshua was in the grave between his death on the cross and the resurrection day... Question:  "Did the men Bezalel and Oholiab have skills in these trades prior to this text or only after God filled them with the...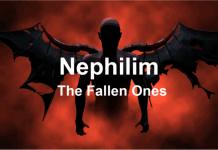 Recently I have had quite a few discussions on the topic of the nephilim mentioned in the Torah in Bereshit / Genesis chapter 6. Below is a short comparison of the Hebrew (Masoretic text) and Aramaic (Targum Onkelos) of the Scripture vers...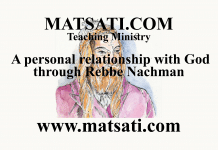 Did you know Chassidic Judaism teaches of a mystical internalization and personalization of a relationship with God through an intermediary?  Does this...
Bits of Torah Truths, Volume 4, Repentance Series Authored by Dr Duane D Miller PhD List Price: $26.65 6" x 9" (15.24 x 22.86...