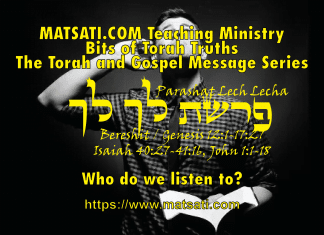 All Torah portions, videos, and audio files for this series located here. In this week's Torah Portion, Parashat Lech Lecha, the Lord God told Abram...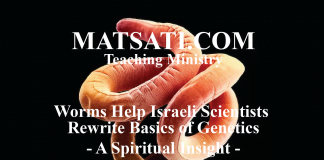 Nematodes are roundworms that constitute the phylum Nematoda. They are a diverse animal phylum inhabiting a broad range of environments. Nematodes have successfully adapted...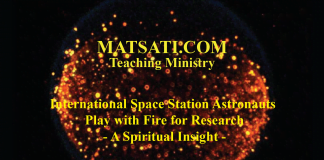 Watch Video Here Astronauts are studying the way fire burns in microgravity environments such as on the International Space Station (ISS). The reason being,...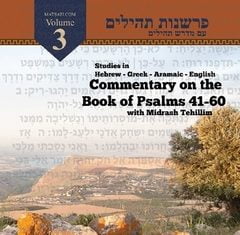 Hardcover, 575 Pages Price: $34.90 The Commentary on the Book of Psalms 41-60 with Midrash Tehillim, Volume 3. The hermeneutic approach for interpreting the...
In this week's reading, Moshe writes the following, וַיְדַבֵּ֥ר יְהוָ֖ה אֶל־מֹשֶׁ֥ה לֵּאמֹֽר׃ 4:1 The LORD spoke to Moses, saying: דַּבֵּ֞ר אֶל־בְּנֵ֣י יִשְׂרָאֵ֘ל לֵאמֹר֒ נֶ֗פֶשׁ...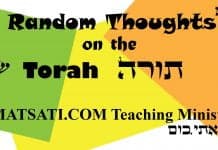 I recently obtained an English translation of The Dead Sea Scrolls from HarperCollins Publishers, 2005, and I found an interesting paragraph in the Damascus... Have you ever heard it said that "Our Father" is something Yeshua (Jesus) taught that is new and is only found in the New Testament (NT)? Studying the Scriptures, in reality, referring to the God of Heaven as "Ou... Matthew 28:18-20 28:18 And Jesus came up and spoke to them, saying, 'All authority has been given to Me in heaven and on earth.  28:19...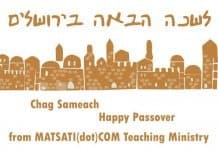 Shalom Everyone, Nisan 5776: Happy Passover Chag Sameach from MATSATI(dot)COM Teaching Ministry. Passover Greetings in the name of the name our Risen Master. The festival of Passover... After the death, burial, and bodily resurrection of Yeshua, the disciples became disheartened, and turned back to their previous occupation fishing. While fishing Yeshua stood upon the sea shore, Peter realizing that it was the Lord, jumped i...
Bits of Torah Truths, Volume 4, Repentance Series Authored by Dr Duane D Miller PhD List Price: $26.65 6" x 9" (15.24 x 22.86...