Below you will find links for further studies in the Scriptures:
The Hebrew Scriptures and Dramatized Audio: haktuvim.co.il
Torah – PH – YouTube (Triennial Cycle)
Hebrew Literacy YouTube channel is a growing number of videos designed to get learners of biblical Hebrew involved as fast as possible by engaging with the text no matter the Hebrew level. The Aliya yomi series features word for word walk-throughs and grammatical explanations of the weekly Torah portion. The deeper learning play list delves deep into the lattice of Psalms often looking to clues in Ugaritic or Phoenician to unlock the lost meanings of these ancient poems. The Full Drashot feature complete Drashes on the Torah portion often connecting the text with the "Hebrew beneath the Greek" of the Apostolic writings and sharing precious insights from our sages.
Welcome to Torah.ph – Teaching proper Torah instructions in the Philippines. To facilitate cooperation between Torah observant groups and to establish messianic halacha for Filipinos.
Messianic Chat Telegram: Messianic Judaism is the common interest; the topic is anything you like. Join Messianic believers in our public chat room. https://t.me/MessianicChat
Torah Resource – To provide biblically based materials for Torah Communities and leadership training at all levels within the broader Messianic movement.
United Jewish Messianic Assembly (UMJA) – The United Messianic Jewish Assembly is an exciting new organization composed of Messianic Jewish congregations that have chosen to come together in unity to more effectively accomplish the mission that Adonai has set before us all.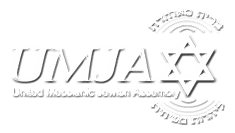 Coalition of Torah Observant Messianic Congregations (CTOMC) – CTOMC is a community of Jewish and non-Jewish Believers in Messiah Yeshua. We are a Torah Observant community by choice – not for salvation, but because of our salvation in Messiah Yeshua. Although we are separated by geographical location, we are nonetheless a community. We are NOT a movement, nor a renewing of an old movement. We are a community of Believers that through our common love for Messiah Yeshua have gathered together for fellowship, study and support, as a community should.