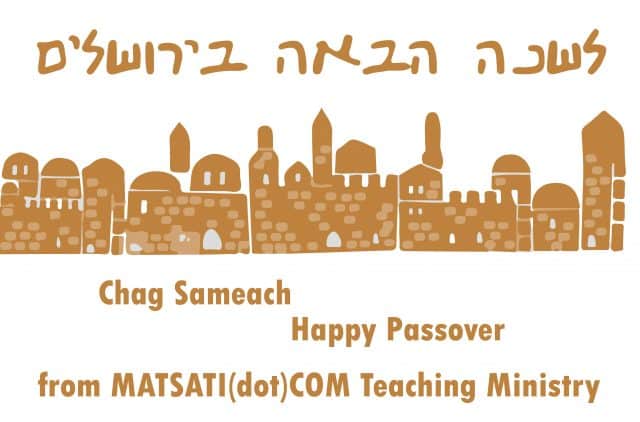 Shalom Everyone,
Nisan 5776: Happy Passover
Chag Sameach from MATSATI(dot)COM Teaching Ministry. Passover Greetings in the name of the name our Risen Master.
The festival of Passover is upon us. As you celebrate your seder meals in remembrance of the Master, his last supper, his suffering, his death, and his resurrection, I hope everyone has a wonderful time tonight.
May the LORD bless you with a beautiful and meaningful Passover.