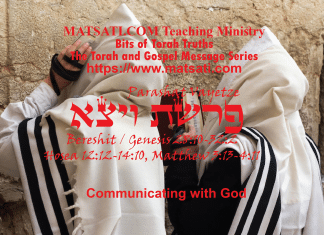 Watch Video here In this week's Torah portion we read about Jacob's Ladder which provides us with an illustration of the connection between heaven and...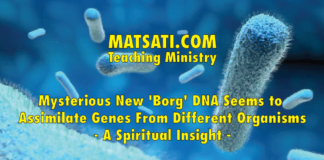 The title of this week's Science topic reminds us of the Star Trek fictional universe. The Borg are an alien group that appear as...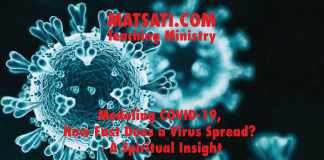 An important dynamical process in biology is the growth of organisms and populations of organisms (i.e.bacterial growth). When studying and modeling living systems, generally...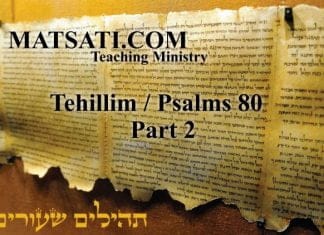 In this week's study from Tehillim / Psalms 80:1-19, the psalm opens saying, א לַמְנַצֵּחַ אֶל-שׁשַׁנִּים עֵדוּת לְאָסָף מִזְמוֹר: ב רֹעֵה יִשְֹרָאֵל |...
In this week's study from Tehillim / Psalms 72:1-20, the psalm opens saying, א לִשְׁלֹמֹה | אֱלֹהִים מִשְׁפָּטֶיךָ לְמֶלֶךְ תֵּן וְצִדְקָתְךָ לְבֶן-מֶלֶךְ: ... The question of the resurrection and how many days Yeshua was in the grave between his death on the cross and the resurrection day... Recently, while listening to the mid-week Torah study on September 1, 2010, I saw some comments that were made during the study that bring into question the Messianic Movement and the motivation behind those who are part of the Messinaic Move...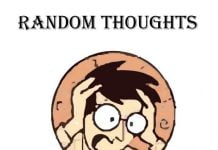 The past several decades, we have seen a dramatic decline in doctrinal and biblical preaching, and most significantly there has been an increase in... Have you ever heard it said that "Our Father" is something Yeshua (Jesus) taught that is new and is only found in the New Testament (NT)? Studying the Scriptures, in reality, referring to the God of Heaven as "Ou... The question occasionally comes up "Does Elohim refer to more than one in the Hebrew Bible?" The root of the question comes from sefer Bereshit / Genesis 1:26 which says Then God said, "Let Us make man in Our image, according to ...
Bits of Torah Truths, Volume 4, Repentance Series Authored by Dr Duane D Miller PhD List Price: $26.65 6" x 9" (15.24 x 22.86...