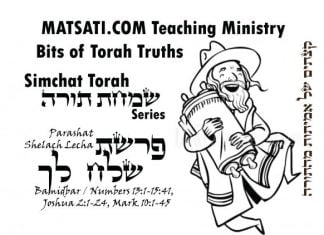 This weeks reading is from Parsahat Shelach Lecha (Bamidbar / Numbers 13:1-15:41) the Lord commands Moshe to send men to spy out the land...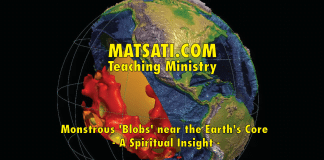 The Earth is covered by sensors (seismometers) that have been put in place to measure seismic activity around the world. When an earthquake occurs,...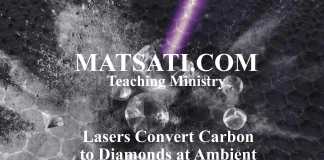 Watch Video Here Researchers have discovered a new phase of solid carbon they call "Q-carbon" which is a distinct phase of carbon different from graphite...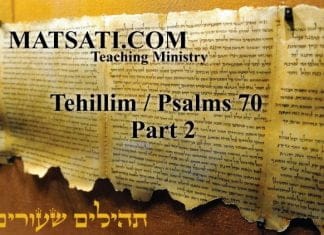 In this week's study from Tehillim / Psalms 70:1-6, the psalm opens saying, א לַמְנַצֵּחַ לְדָוִד לְהַזְכִּיר: For the choir director. A Psalm...
This week's study is from Tehillim / Psalms 19:1-15,  The Psalm begins saying לַמְנַצֵּחַ מִזְמוֹר לְדָוִד For the director of music, A psalm of... Thoughts about Textual criticism and the issue of manuscript reliability of the Greek text. Recently someone had asked me about the issue of manuscript reliability and whether I could shed some light upon the topic. I am not an authori... I received Tim Hegg's news letter this morning and at the end of the news letter he included the article titled "The Hope of the Gospel" (Some thoughts from the director), you can read the article, it is located here. While reading this...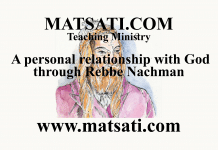 Did you know Chassidic Judaism teaches of a mystical internalization and personalization of a relationship with God through an intermediary?  Does this sound familiar? ... After the death, burial, and bodily resurrection of Yeshua, the disciples became disheartened, and turned back to their previous occupation fishing. While fishing Yeshua stood upon the sea shore, Peter realizing that it was the Lord, jumped i... The question occasionally comes up "Does Elohim refer to more than one in the Hebrew Bible?" The root of the question comes from sefer Bereshit / Genesis 1:26 which says Then God said, "Let Us make man in Our image, according to ...
Bits of Torah Truths, Volume 4, Repentance Series Authored by Dr Duane D Miller PhD List Price: $26.65 6" x 9" (15.24 x 22.86...