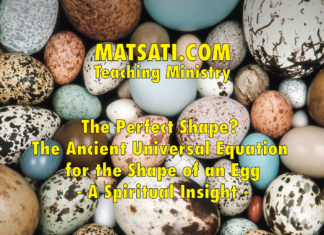 For centuries, scientists wondered why egg shapes are so different from one bird to the next. The study of fossil egg-shell includes describing the...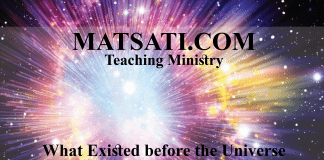 Watch Video here According to the Big Bang Theory, the universe is roughly 13.7 billion years old, and all of the matter in the cosmos...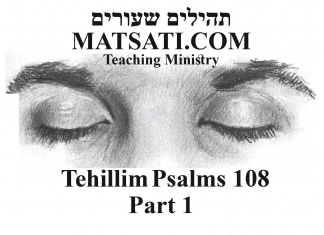 In this week's study from Tehillim / Psalms 108:1-13, the Psalm opens saying, א   שִׁיר מִזְמוֹר לְדָוִד: ב   נָכוֹן לִבִּי אֱלֹהִים אָשִׁירָה וַאֲזַמְּרָה אַף-כְּבוֹדִי: ...
In this week's reading from Parashat Vayeshev (Bereshit / Genesis 37:1-40:23) we learn that Yaakov (Jacob) loved Yoseph (Joseph) more than his brothers (37:3, וְיִשְֹרָאֵל אָהַב אֶת-יוֹסֵף מִכָּל-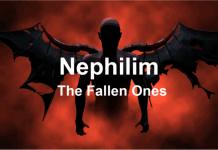 Recently I have had quite a few discussions on the topic of the nephilim mentioned in the Torah in Bereshit / Genesis chapter 6. Below is a short comparison of the Hebrew (Masoretic text) and Aramaic (Targum Onkelos) of the Scripture vers...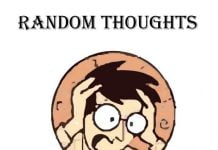 The past several decades, we have seen a dramatic decline in doctrinal and biblical preaching, and most significantly there has been an increase in...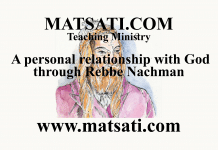 Did you know Chassidic Judaism teaches of a mystical internalization and personalization of a relationship with God through an intermediary?  Does this sound familiar? ... Recently, while listening to the mid-week Torah study on September 1, 2010, I saw some comments that were made during the study that bring into question the Messianic Movement and the motivation behind those who are part of the Messinaic Move... Tehilim / Psalms 25 1 Unto thee, O LORD, do I lift up my soul. 2 O my God, I trust in thee let me not be ashamed, let not mine enemies triumph over me. 3 Yea, let none that wait on thee be ashamed let them be ashamed which transgress wi...
Bits of Torah Truths, Volume 4, Repentance Series Authored by Dr Duane D Miller PhD List Price: $26.65 6" x 9" (15.24 x 22.86...