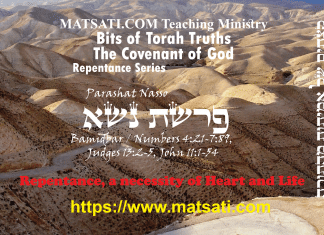 https://www.youtube.com/watch?v=JODy8K6G6xY&feature=youtu.be In this week's Torah portion we read the following in Bamidbar / Numbers 5:5-9, וידבר יהוה אל־משה לאמר 5:5 The LORD spoke to Moses,...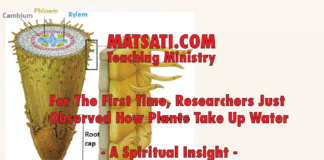 Scientists have recently reported on the ability to image water fluxes in cells at high temporal and spatial resolution for the first time...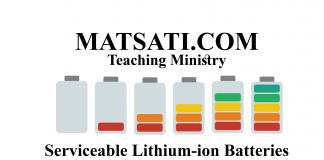 Watch Video here Recently I read an article concerning lithium-ion batteries and the issue of environmental protection.  If one of the battery cells or components...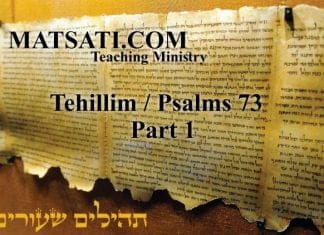 In this week's study from Tehillim / Psalms 73:1-28, the psalm opens saying, א   מִזְמוֹר לְאָסָף אַךְ טוֹב לְיִשְֹרָאֵל אֱלֹהִים לְבָרֵי לֵבָב: A psalm...
In this week's portion from Parashat Shemini (Vayikra / Leviticus 9:1-11:47) we read on the eighth day Moshe called Aharon and his sons and told them to take a bull for a Chatat Korban (Sin offering) and a ram for a Olah Korba...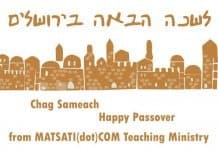 Shalom Everyone, Nisan 5776: Happy Passover Chag Sameach from MATSATI(dot)COM Teaching Ministry. Passover Greetings in the name of the name our Risen Master. The festival of Passover... Matthew 28:18-20 28:18 And Jesus came up and spoke to them, saying, 'All authority has been given to Me in heaven and on earth.  28:19... Question:  "Did the men Bezalel and Oholiab have skills in these trades prior to this text or only after God filled them with the... Have you ever heard it said that "Our Father" is something Yeshua (Jesus) taught that is new and is only found in the New Testament (NT)? Studying the Scriptures, in reality, referring to the God of Heaven as "Ou...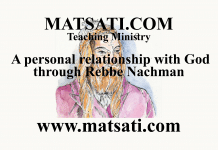 Did you know Chassidic Judaism teaches of a mystical internalization and personalization of a relationship with God through an intermediary?  Does this sound familiar? ...
Bits of Torah Truths, Volume 4, Repentance Series Authored by Dr Duane D Miller PhD List Price: $26.65 6" x 9" (15.24 x 22.86...