 This weeks reading is from Parashat Vayigash (Bereshit / Genesis 44:18-47:27) and begins with Benjamin having the cup of Joseph and the sons of...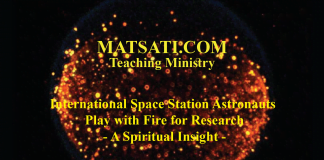 Watch Video Here Astronauts are studying the way fire burns in microgravity environments such as on the International Space Station (ISS). The reason being,...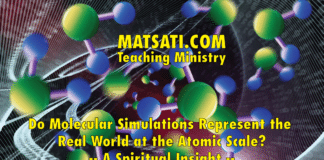 Molecular Simulations are used to model real world atomic scale problems so that we can gain a greater understanding of what is happening at... This week's study is from Tehillim / Psalms 5: 1-13. The Psalm begins by stating this is "To the chief Musician upon Nehiloth,...
This week's reading is for Chol HaMo'ed Sukkot (Shemot / Exodus 33:12-34:26) and is taken from the end of Parashat Ki Tisa. In this...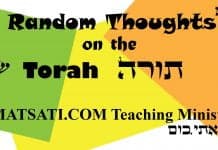 I recently obtained an English translation of The Dead Sea Scrolls from HarperCollins Publishers, 2005, and I found an interesting paragraph in the Damascus... The question occasionally comes up "Does Elohim refer to more than one in the Hebrew Bible?" The root of the question comes from sefer Bereshit / Genesis 1:26 which says Then God said, "Let Us make man in Our image, according to ...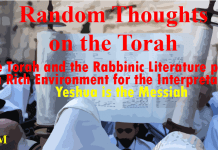 I have seen this written "There are no scriptures in the Torah that point to Yeshua as the Messiah."  This is a focus point of... Matthew 28:18-20 28:18 And Jesus came up and spoke to them, saying, 'All authority has been given to Me in heaven and on earth.  28:19...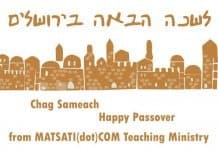 Shalom Everyone, Nisan 5776: Happy Passover Chag Sameach from MATSATI(dot)COM Teaching Ministry. Passover Greetings in the name of the name our Risen Master. The festival of Passover...
Bits of Torah Truths, Volume 4, Repentance Series Authored by Dr Duane D Miller PhD List Price: $26.65 6" x 9" (15.24 x 22.86...