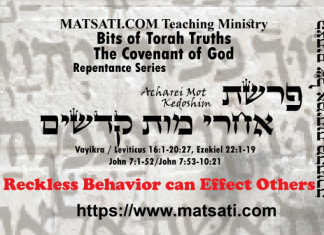 https://www.youtube.com/watch?v=TUBma-_R3RY&feature=youtu.be In this week's Torah portion we read the following from Vayikra / Leviticus 20:1-7, וידבר יהוה אל־משה לאמר 20:1 And the LORD spoke to...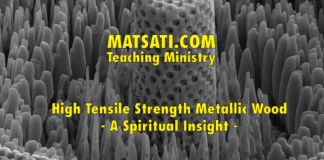 Wood from since the beginning of time has been an ideal building material because of its high strength-to-density ratio which is in fact a...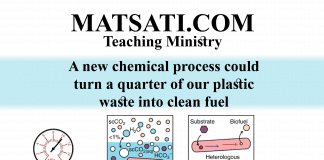 Watch Video here There is a brand new publication (2019) titled "Use of Supercritical Water for the Liquefaction of Polypropylene into Oil" that details a...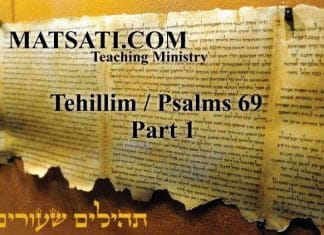 In this week's study from Tehillim / Psalms 69:1-36, the psalm opens א  לַמְנַצֵּחַ עַל-שׁוֹשַׁנִּים לְדָוִד:  For the choir director; according to shoshannim. A... After the death, burial, and bodily resurrection of Yeshua, the disciples became disheartened, and turned back to their previous occupation fishing. While fishing Yeshua stood upon the sea shore, Peter realizing that it was the Lord, jumped i... Recently, while listening to the mid-week Torah study on September 1, 2010, I saw some comments that were made during the study that bring into question the Messianic Movement and the motivation behind those who are part of the Messinaic Move...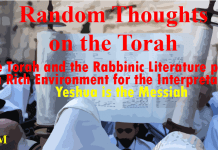 I have seen this written "There are no scriptures in the Torah that point to Yeshua as the Messiah."  This is a focus point of... Have you ever heard it said that "Our Father" is something Yeshua (Jesus) taught that is new and is only found in the New Testament (NT)? Studying the Scriptures, in reality, referring to the God of Heaven as "Ou... Matthew 28:18-20 28:18 And Jesus came up and spoke to them, saying, 'All authority has been given to Me in heaven and on earth.  28:19...
Bits of Torah Truths, Volume 4, Repentance Series Authored by Dr Duane D Miller PhD List Price: $26.65 6" x 9" (15.24 x 22.86...