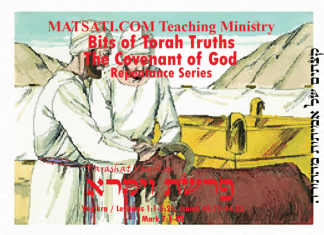 Parashat Vayikra has us looking at the opening five chapters of the book of Leviticus.  Reading through these Scriptures, we are given the basic...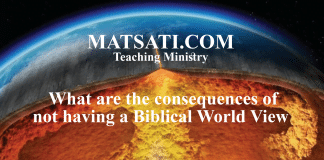 Watch Video here A worldview is a framework from which we view reality and how we make sense of life and the world. It is...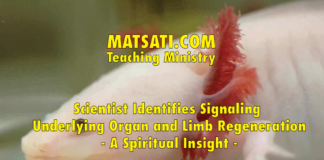 Wound healing is one of the essential aspects of regeneration of the tissues and bones which is necessary for life. Recently a paper was... This week's study is from Tehillim / Psalms 22:1-31, the Psalm is introduced saying א לַמְנַצֵּחַ עַל-אַיֶּלֶת הַשַּׁחַר מִזְמוֹר לְדָוִד: For the choir...
Isaiah 29:1-6 Isaiah chapter 29 is a continuation of the denunciation of Jerusalem due to the sins of the people. Their hope should be in... Matthew 28:18-20 28:18 And Jesus came up and spoke to them, saying, 'All authority has been given to Me in heaven and on earth.  28:19... Question:  "Did the men Bezalel and Oholiab have skills in these trades prior to this text or only after God filled them with the... Tehilim / Psalms 25 1 Unto thee, O LORD, do I lift up my soul. 2 O my God, I trust in thee let me not be ashamed, let not mine enemies triumph over me. 3 Yea, let none that wait on thee be ashamed let them be ashamed which transgress wi...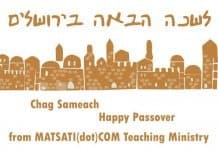 Shalom Everyone, Nisan 5776: Happy Passover Chag Sameach from MATSATI(dot)COM Teaching Ministry. Passover Greetings in the name of the name our Risen Master. The festival of Passover...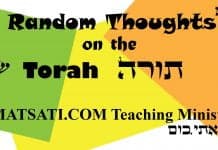 I recently obtained an English translation of The Dead Sea Scrolls from HarperCollins Publishers, 2005, and I found an interesting paragraph in the Damascus...
Bits of Torah Truths, Volume 4, Repentance Series Authored by Dr Duane D Miller PhD List Price: $26.65 6" x 9" (15.24 x 22.86...