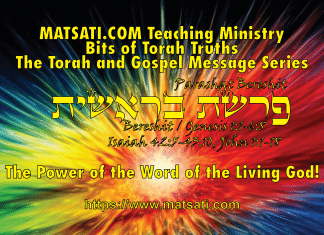 The Bible is the Word of the Living God! The Torah, the first five books of the Bible, are awesome from the sense that...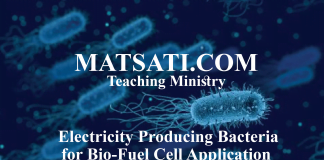 Watch Video here Recently I happened upon a news article discussing the topic "Electricity Producing Bacteria for Bio-Fuel Cell Application." The Article described the environmental...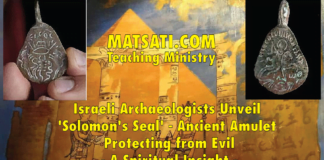 Recently, a Byzantine-era amulet was returned to Israel Antiquities after having been discovered 40 years ago. Archeologists calculate that the amulet is approximately 1500...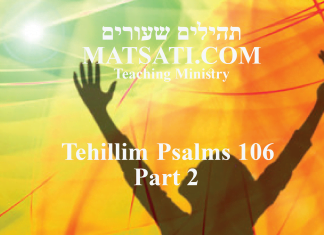 In this week's study from Tehillim / Psalms 106:1-48, the Psalm opens saying, 106:1 Praise the Lord! Oh give thanks to the Lord,...
Watch Video Here Virology is a branch of science that deals with the study of viruses, submicroscopic, parasitic particles of genetic material contained in a... Tehilim / Psalms 25 1 Unto thee, O LORD, do I lift up my soul. 2 O my God, I trust in thee let me not be ashamed, let not mine enemies triumph over me. 3 Yea, let none that wait on thee be ashamed let them be ashamed which transgress wi... Have you ever heard it said that "Our Father" is something Yeshua (Jesus) taught that is new and is only found in the New Testament (NT)? Studying the Scriptures, in reality, referring to the God of Heaven as "Ou... Matthew 28:18-20 28:18 And Jesus came up and spoke to them, saying, 'All authority has been given to Me in heaven and on earth.  28:19... The question of the resurrection and how many days Yeshua was in the grave between his death on the cross and the resurrection day... Thoughts about Textual criticism and the issue of manuscript reliability of the Greek text. Recently someone had asked me about the issue of manuscript reliability and whether I could shed some light upon the topic. I am not an authori...
Bits of Torah Truths, Volume 4, Repentance Series Authored by Dr Duane D Miller PhD List Price: $26.65 6" x 9" (15.24 x 22.86...