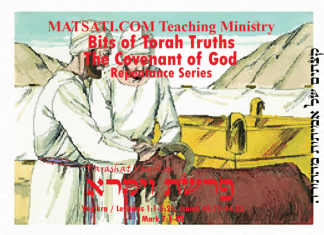 Parashat Vayikra has us looking at the opening five chapters of the book of Leviticus.  Reading through these Scriptures, we are given the basic...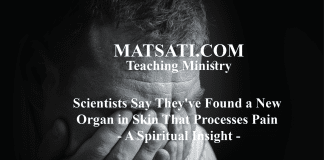 Watch Video Here A recent paper published in the Journal Science details the findings of a newly discovered cell type for pain perception. A...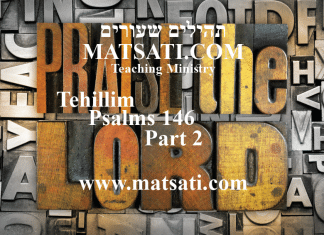 In this week's study from Tehillim / Psalms 146:1-10, the psalm opens saying, א הַלְלוּיָהּ הַלְלִי נַפְשִׁי אֶת-יְהֹוָה: ב אֲהַלְלָה יְהֹוָה בְּחַיָּי אֲזַמְּרָה...
https://www.youtube.com/watch?v=T8dbQPCepbs&feature=youtu.be In this week's Torah portion we read the following, 1 וַיְדַבֵּ֥ר יְהֹוָ֖ה אֶל־מֹשֶׁ֥ה לֵּאמֹֽר׃ The LORD said to Moses: 2 דַּבֵּר֮ אֶל־בְּנֵ֣י יִשְׂרָאֵל֒ וְיָשֻׁ֗בוּ... Thoughts about Textual criticism and the issue of manuscript reliability of the Greek text. Recently someone had asked me about the issue of manuscript reliability and whether I could shed some light upon the topic. I am not an authori...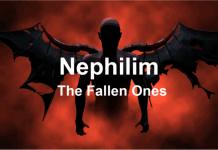 Recently I have had quite a few discussions on the topic of the nephilim mentioned in the Torah in Bereshit / Genesis chapter 6. Below is a short comparison of the Hebrew (Masoretic text) and Aramaic (Targum Onkelos) of the Scripture vers... Tehilim / Psalms 25 1 Unto thee, O LORD, do I lift up my soul. 2 O my God, I trust in thee let me not be ashamed, let not mine enemies triumph over me. 3 Yea, let none that wait on thee be ashamed let them be ashamed which transgress wi... Have you ever heard it said that "Our Father" is something Yeshua (Jesus) taught that is new and is only found in the New Testament (NT)? Studying the Scriptures, in reality, referring to the God of Heaven as "Ou... I received Tim Hegg's news letter this morning and at the end of the news letter he included the article titled "The Hope of the Gospel" (Some thoughts from the director), you can read the article, it is located here. While reading this...
Bits of Torah Truths, Volume 4, Repentance Series Authored by Dr Duane D Miller PhD List Price: $26.65 6" x 9" (15.24 x 22.86...