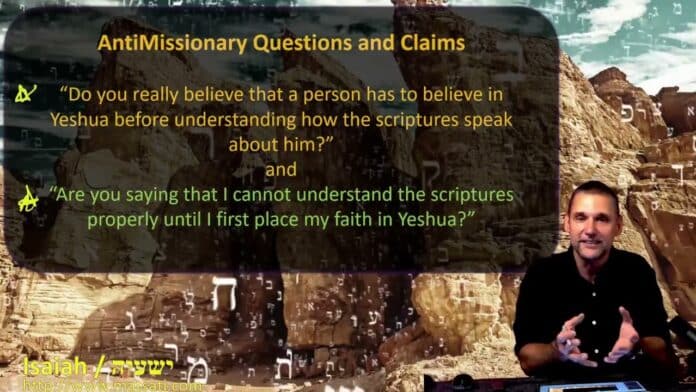 How to Answer Antimissionary Questions About Yeshua and Isaiah and The Truth About Yeshua and Isaiah 40:1-6: A Response to Antimissionary Questions.
Part 1
4:04 Modern Scholarship states that the book of Isaiah is divided into three major sections.
12:09 Antimissionary questions and claims
14:41 Response to questions using Luke
24:36-49 the need for our minds to be opened.
Live Stream Begins: USA: Wednesday 6:30 PM EST
Follow along in the study here: https://www.matsati.com/index.php/ant…
All Isaiah studies: https://www.matsati.com/index.php/isa…
Published books: https://www.matsati.com/index.php/pub…